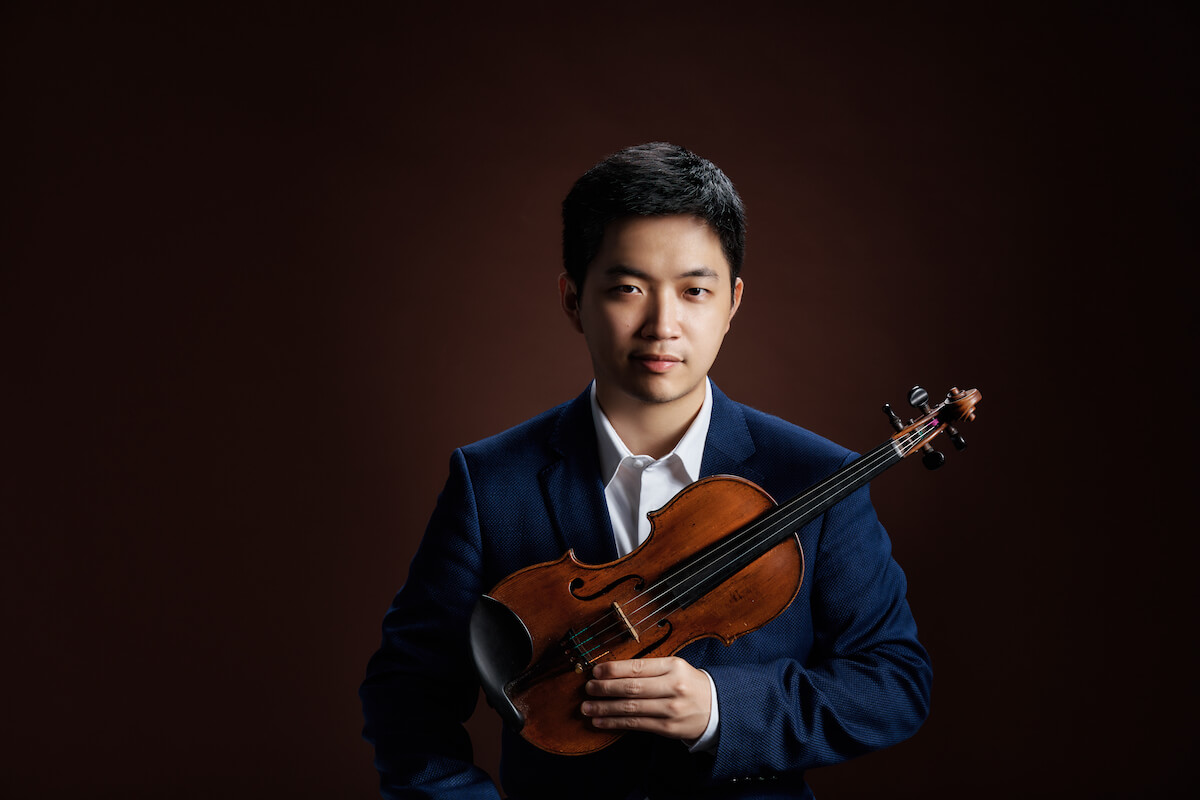 WEIWUYING International Music Festival – TAIWAN
As the laureate of the 2015 Queen Elisabeth International Violin Competition in Brussels, Taiwan violinist William WEI has developed a very "ear-catching" sound and expression, launching a brilliant international soloist career. Moving to Berlin after the competition, WEI continued to apprentice under the former Berlin Philharmonic concertmaster Kolja BLACHER, which assuredly deepened his understanding and mastery of German and Austrian classics.
In this concert, WEI will collaborate with the South Korean pianist Sunwook KIM to play BEETHOVEN's Sonata for violin and piano, full of intense and stormy spirit. This music not only opens up the grammar of the violin, but is also considered a touchstone of the violinist, because of its rapid emotional changes, and the requirement for a deep understanding of the author's musical point of view.  In the second half, BRAHMS's Sonata for violin and piano, the only violin sonata BRAHMS ever wrote, will demonstrate the magnificence, almost symphonic like masterpiece through these four movements.
Between the two pieces is the Austrian composer WEBERN's Four Pieces for violin and piano. The composer uses very limited space (the four pieces are only 9, 24, 14, and 15 bars, respectively) to explore all kinds of fresh sounds of the violin, revealing the rebellious vitality of the end of the century.
Pre-talk
2022/4/9(Sat)18:50-19:10 Concert Hall 3rd Floor
Program  
L.v. BEETHOVEN: Sonata for violin and piano No. 1 in D Major, Op. 12
L.v. BEETHOVEN: Sonata for violin and piano No.4 in A minor, Op.23
A. WEBERN: Four pieces for violin and piano Op.7
J. BRAHMS: Sonata No. 3 in D minor, Op. 108
Creative and Production Team  
Violin|William WEI
Piano|Sunwook KIM
Artists Introduction
Violin|William WEI
Born in Taiwan, WEI began his studies on the violin at the age of five. He is a proud recipient of the Jerome L. GREENE Foundation Scholarship at The Juilliard School, where he earned his Bachelor's degree under Hyo KANG and I-Hao LEE. He is currently pursuing Master's degree in Hochschule für Musik Hanns Eisler in Berlin, studying with ex-Berlin Philharmonic concertmaster, Kolja BLACHER. William plays on 1761 Tomasso Balestrieri loaned from Chimei Foundation in Taiwan.
Piano|Sunwook KIM 
Sunwook KIM came to international recognition when he won the prestigious Leeds International Piano Competition in 2006, aged just 18, becoming the competition's youngest winner for 40 years, as well as its first Asian winner.